<![if !vml]>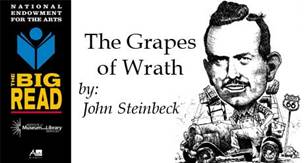 <![endif]>
John Steinbeck's most praised work, The Grapes of Wrath (1939), has become a classic work of the Depression era. The book was awarded the Pulitzer Prize in 1940 and made into a motion picture by John Ford that same year. Steinbeck depicts the lives of ordinary people. It is the struggle of the Joad family of Oklahoma who are tenant farmers forced to turn over their land to the banks and journey across the vast plains to the developing land of California. During their travels, the family encounters fellow migrants. Once they arrive in California, the Joad family finds more extreme hardships like violence and murder. The Grapes of Wrath is a portrait of the conflict between man's reaction to the injustice in the world and a woman's quiet strength.



The Grapes of Wrath was such a successful novel that it was made into a motion picture. John Ford, who is an Oscar director, decided to adapt Steinbeck's novel into a motion picture. John Ford won Best Director for The Grapes of Wrath, and Jane Darwell who portrayed Ma Joad won for Best Actress in a Supporting Role. The rest of the cast for the motion picture is Henry Fonda (Tom Joad), John Carradine (Casy), Charley Grapwin (Grandpa), Dorris Bowdon (Rosasharn), and Russell Simpson (Pa Joad).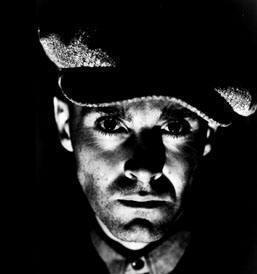 The Grapes of Wrath is a successful example of social protest and a tribute to man's will to survive that captures the horrors of the Great Depression and the injustice in America.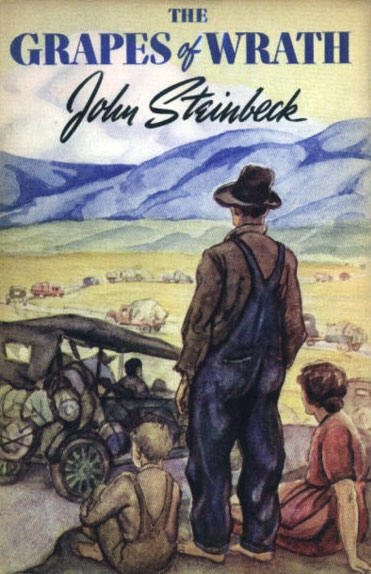 Source:
"John Ernst Steinbeck." Encyclopedia of World Biography, 2nd ed. 17 Vols. Gale Research, 1998. Reproduced in Biography Resource Center. Farmington Hills, Mich.: Gale 2008. http://galenet.galegroup.com/servlet/BioRC
The Grapes of Wrath. Retrieved from the World Wide Web, 4 August 2008, http://www.ac.wwu.edu/~stephan/Steinbeck/grapes.html

This event is part of The Big Read, an initiative of the National Endowment for the Arts
in partnership with the Institute of Museum and Library Services and Arts Midwest.

Please contact Vanessa Bass for further information about this site.
Site last updated, August 5, 2008.