"He is charged with exposing our many grievous faults and failures, with dredging up to the light our dark and dangerous dreams, for the purpose of improvement."
~ John Steinbeck
John Ernest Steinbeck (1902-1968), American author and winner of the Nobel Prize in 1962, built his career on stories based in Northern and Central California around his hometown of Salinas.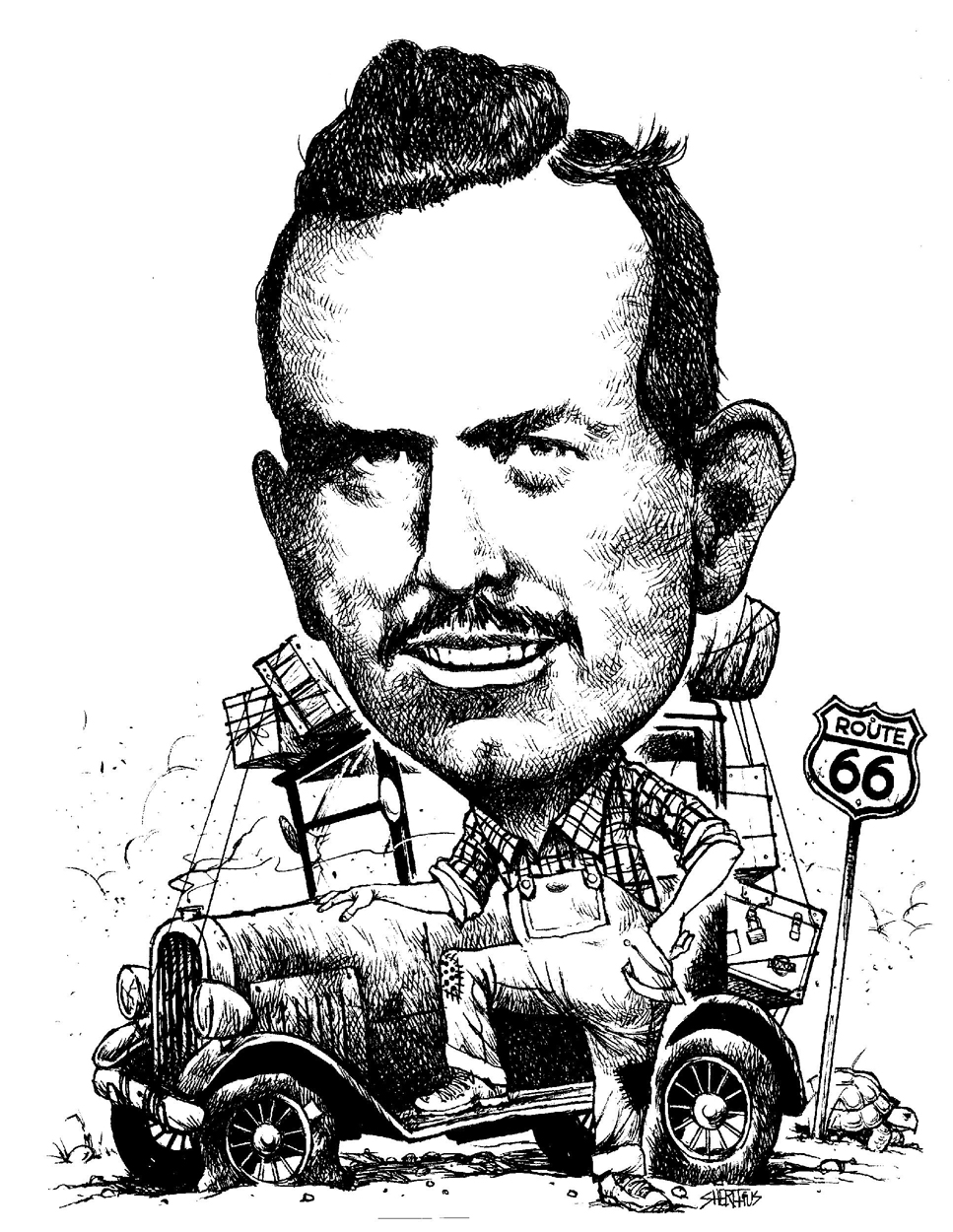 John Steinbeck was born on February 27, 1902, in Salinas, California. Steinbeck was the son of a local politician and schoolteacher. He worked as a laboratory assistant and farm laborer to support himself through six years of study at Stanford University as a marine biology major. Steinbeck left without completing his degree.
In 1925, he traveled to New York then back to California on a freighter collecting information for his writings. His early works, Cup of Gold (1929), Pastures of Heaven (1932), and To A God Unknown (1933), went unnoticed until the publication of Tortilla Flats (1935), which described the abuse of a group of Mexican-Americans living in Monterey. Steinbeck's novel Of Mice and Men (1937) was produced concurrently as a play and a novel. The play received the Drama Critics' Circle Award, and the novel of two farm hands grounded Steinbeck as a major writer.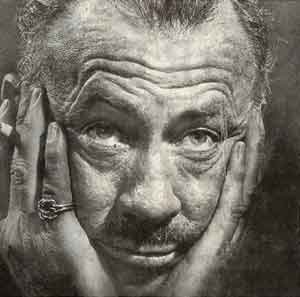 In his acceptance speech for the Nobel Prize, Steinbeck described his work as a power to improve the condition of humankind.
Prior to the speech, R. Sandler, Member of the Royal Academy of Sciences, commented, "Mr. John Steinbeck - In your writings, crowned with popular success in many countries, you have been a bold observer of human behavior in both tragic and comic situations. This you have described to the reading public of the entire world with vigor and realism. Your Travels with Charley is not only a search for but also a revelation of America, as you yourself say: ‹This monster of a land, this mightiest of nations, this spawn of the future turns out to be the macrocosm of microcosm me.› Thanks to your instinct for what is genuinely American you stand out as a true representative of American life."
Source:
"John Ernst Steinbeck." Encyclopedia of World Biography, 2nd ed. 17 Vols. Gale Research, 1998. Reproduced in Biography Resource Center. Farmington Hills, Mich.: Gale 2008. http://galenet.galegroup.com/servlet/BioRC
Banquet Speech. Retrieved from the World Wide Web, 4 August 2008, http://nobelprize.org/nobel_prizes/literature/laureates/1962/steinbeck-speech.html